Just like with herringbone, a chevron (also known as 'Hungarian point' or 'French herringbone') can be customized to your personal style by playing with the width and length proportions. In addition, the angle of a chevron can be amended. Common angles are 45 and 60 degrees.
CHEVRON 45º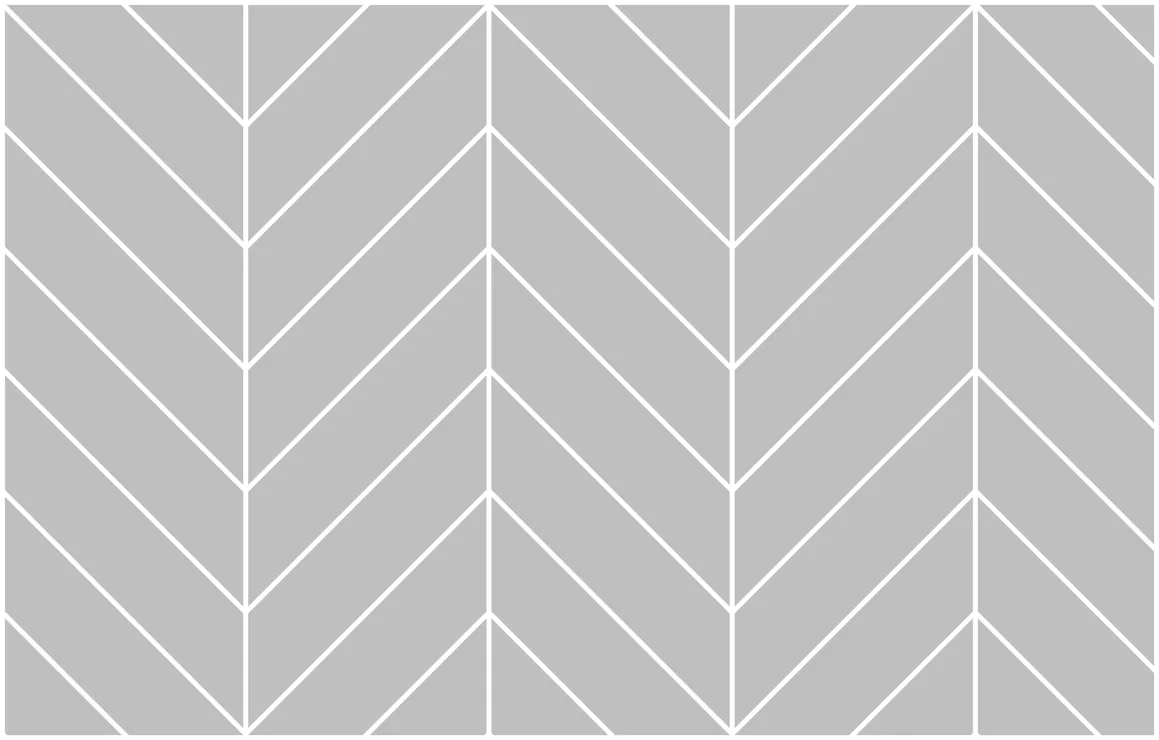 140 x 560 mm, 45 degrees
CHEVRON 60º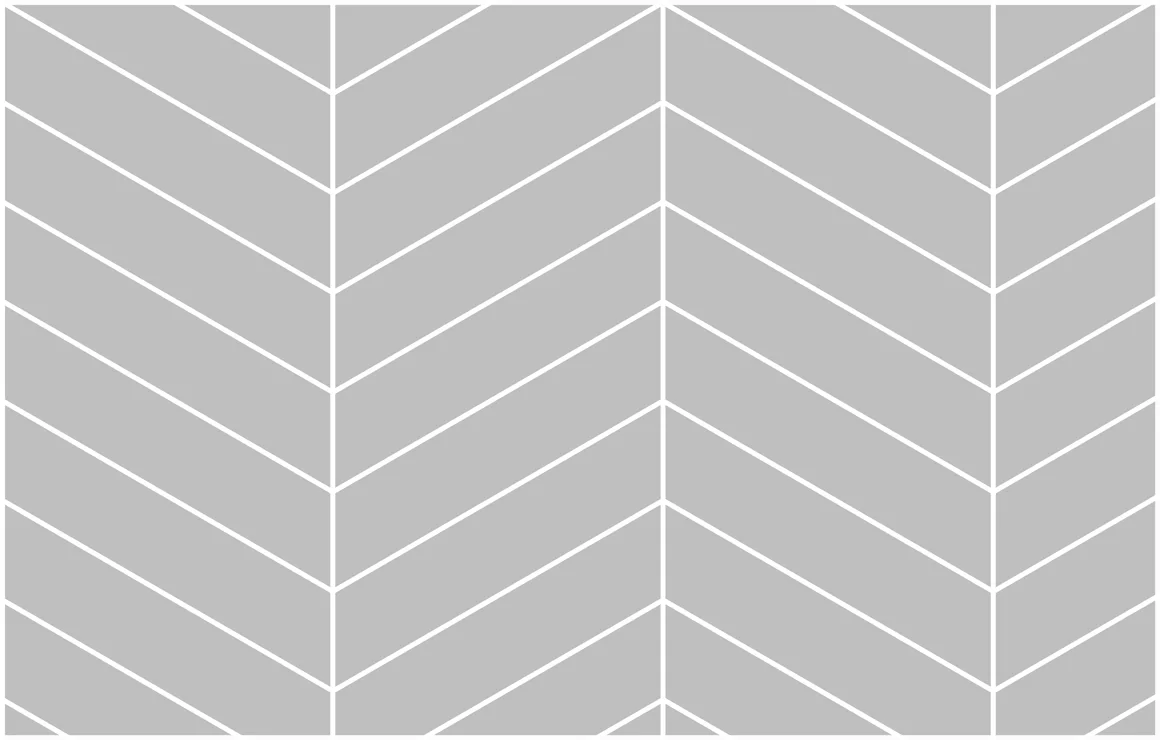 140 x 610 mm, 60 degrees
SLIM CHEVRON (45º/60º)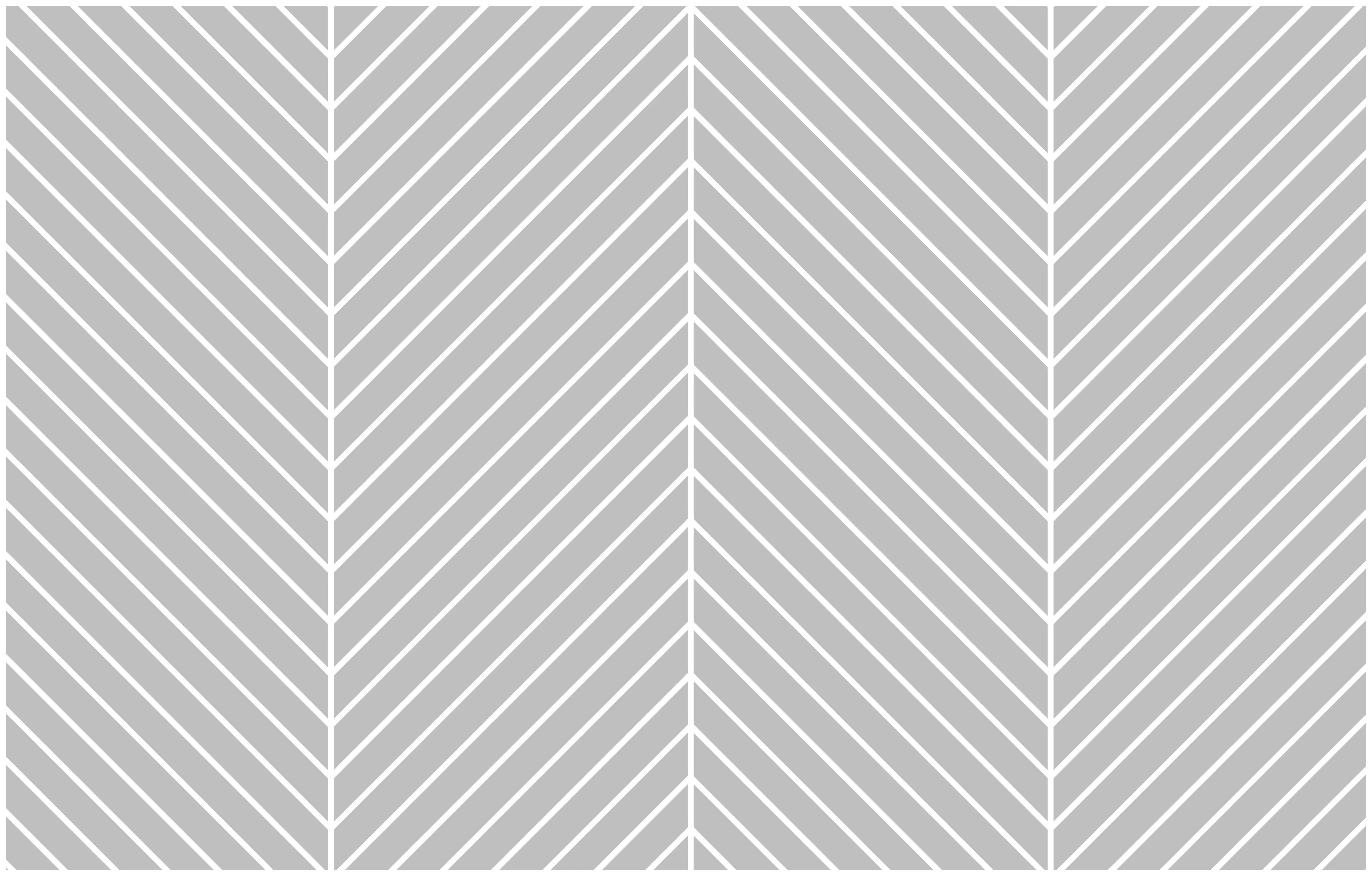 50 x 700 mm, 45 degrees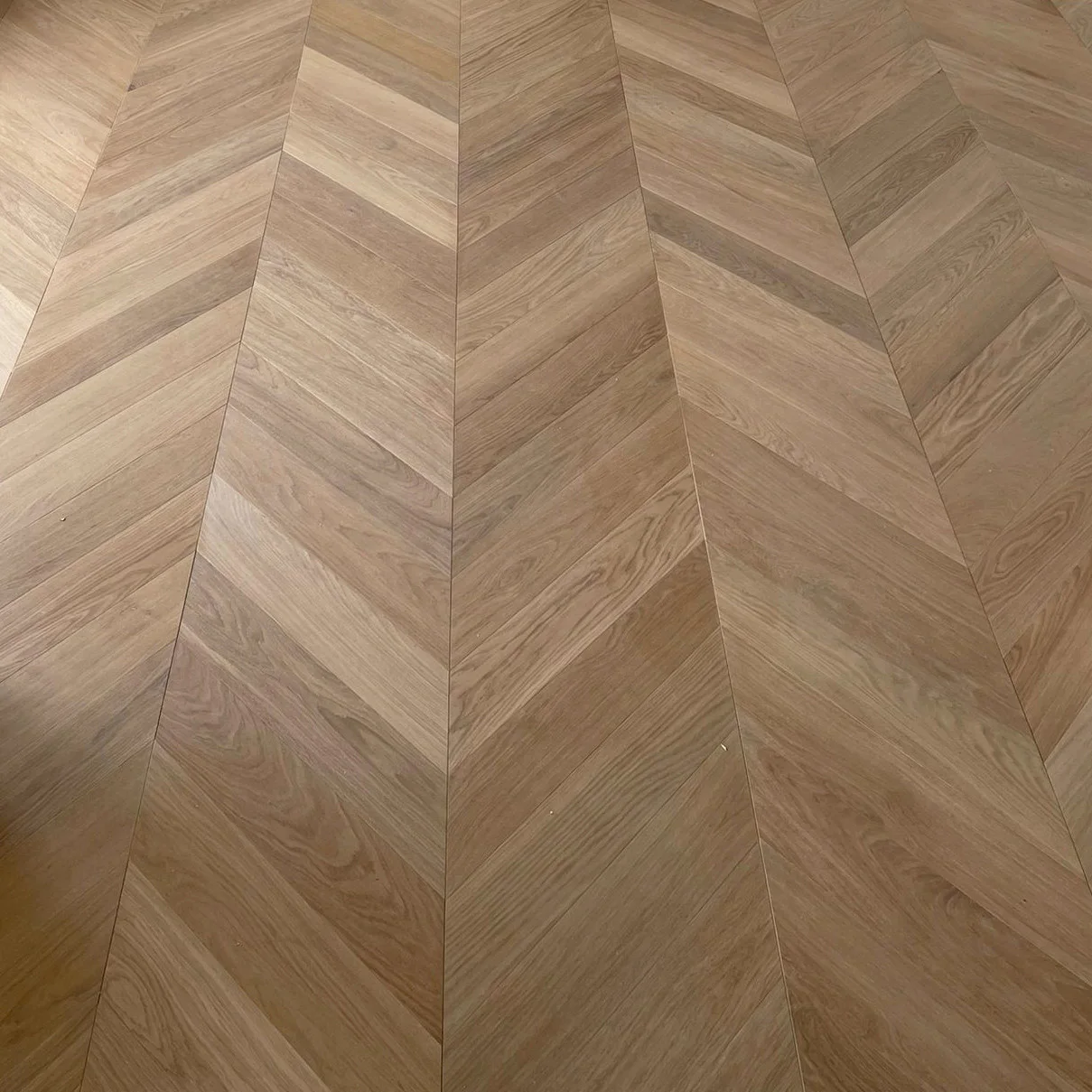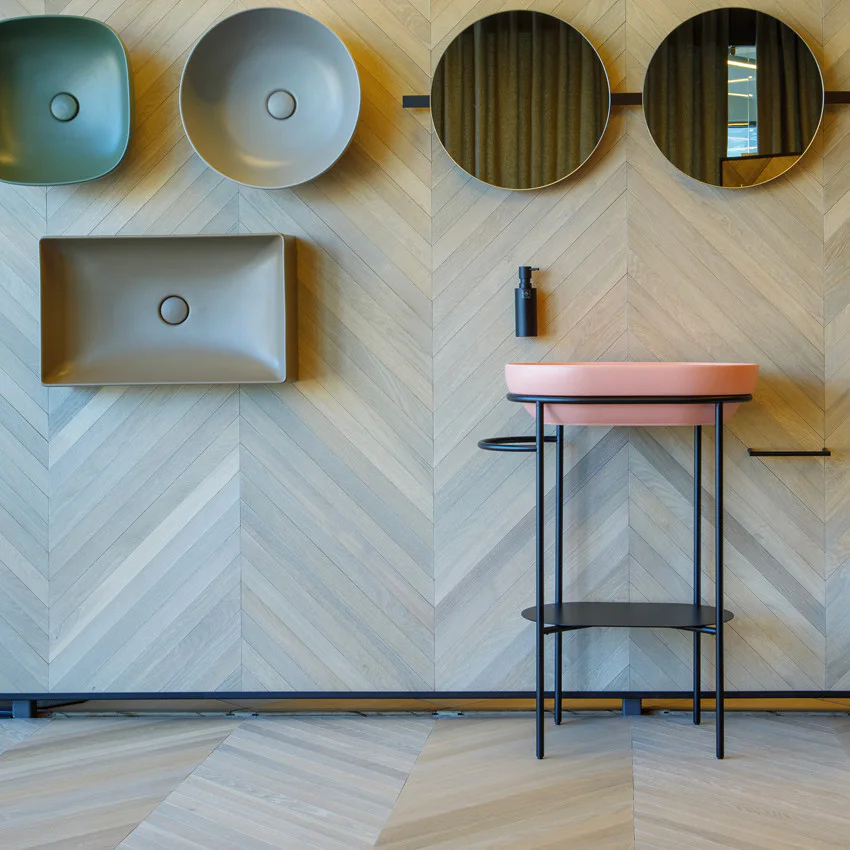 ---
OAK CHEVRON DIMENSIONS
Other dimensions on request.
Available dimensions for other species please check our SPECIES menu:
- ASH
- ELM
- DOUGLAS
- WALNUT
HINT 1
Chevrons (and herringbones for that matter), are often installed starting from the centre line in a room. From an aesthetic point of view, it is often desirable to have full lengths showing along walls. Please note we can assist in calculating the chevron length needed in order to end the installation with full lengths along the walls.
HINT 2

Did you know chevrons can also be installed in mixed and random widths?
---
Can we assist you with beautiful original wood flooring?
Related pages