Our European bog elm is unique in the world. The elm wood is colored through & through into an earthy grey, using natural minerals only, by a patented process. This allows the floor to be sanded repeatedly without losing its exclusiveness.
DIMENSIONS
Our bog elm is only available in a thickness of 16 mm, with a 4 mm wear layer. Due to the limited availability of elm raw material, we aim to use our elm wood as efficient as possible. Consequently we offer our plank in a random width only in widths of
140, 180 and 220 mm. Please always check the availability with us, as stocks are limited.
Besides a random width plank pattern, our bog elm can be supplied in a range of patterns, such as: herringbone, chevron (french herringbone), cube, quadro, mansion weave, semi of full trapezium, or the creative pattern. Please check the ELM PATTERN page to see all the options.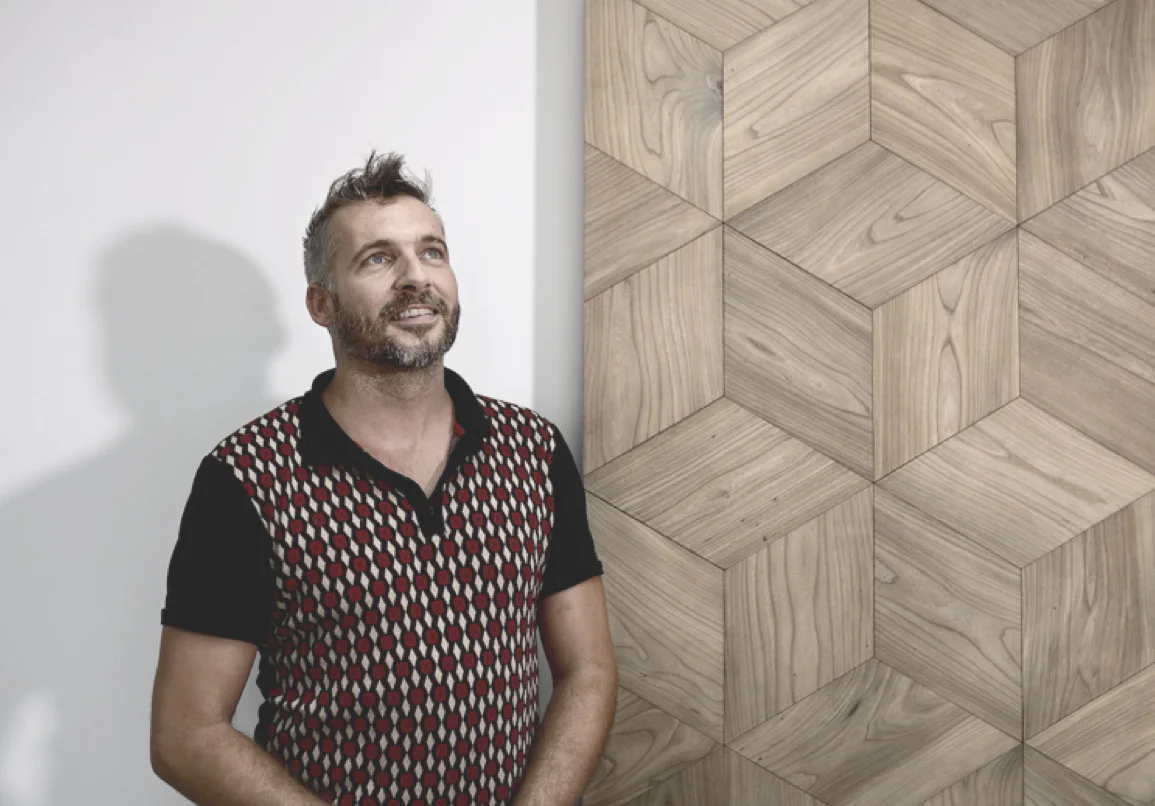 BOG ELM 'SEASHELL'
We only offer one finish on our bog elm, as we felt we wanted to preserve the beautiful earthy grey look from the unique mineral treatment.
We have therefore developed a finish that preserves this natural look. Please go the SEASHELL PRODUCT PAGE to find out about the details.
Other finishes on special request only.
Can we assist you with beautiful original wood flooring?
Related pages