During all the stages of production, we make no concessions when it comes to quality. Please continue reading below to learn more about relevant quality aspects of our multiplank.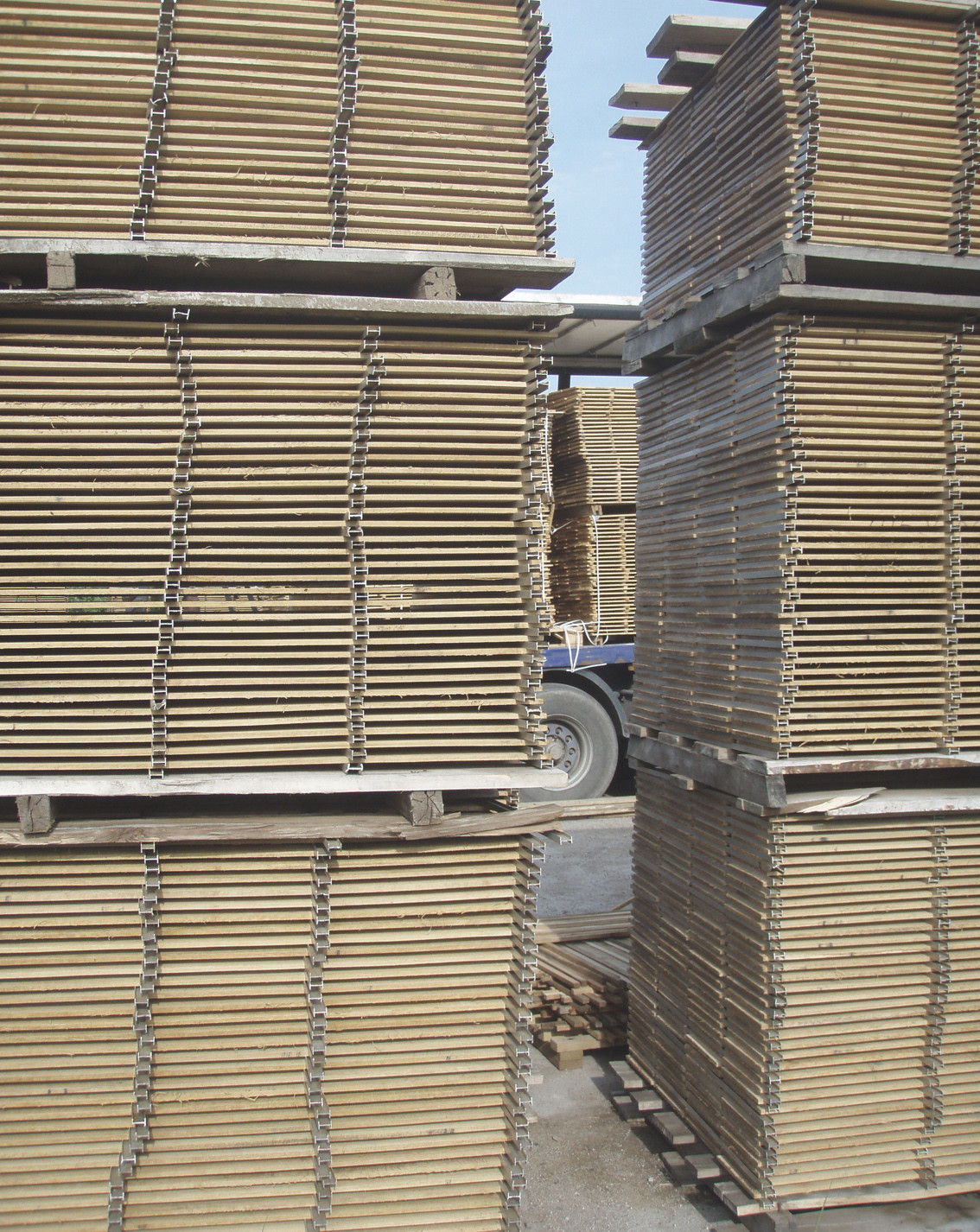 CUT IT WHEN IT'S WET
WOODlife's s engineered wooden floors are otherwise known as multiplanks. A multiplank typically consists of two layers. The bottom layer is made from water-resistant birch plywood on which a 4.5- or 6.5-mm top layer has been glued. These two layers combined form an exceptionally strong and reliable multiplank which will last a lifetime, even in extreme climates and over underfloor heating.
WOODlife cuts its top layers fresh from the log, one at a time, and dries the top layers afterwards at a slow pace at modest temperatures. This is rather unusual; the vast majority of producers cuts their top layers from dried oak wood. By going the extra mile, the artisanal approach provides us essential advantages:
no hidden tension and hair cracks: hair cracks often lead to larger cracks in more extreme climatic circumstances and on underfloor heating.
no unnatural discolouration: especially in the cleaner grades, our floors show a more natural & uniform colour palette.
We mainly use logs from Baltic trees between 100 and 175 years old. Due to the Nordic climatic growth region, Baltic oak and ash grow slow and steadily. The oak timber is therefore considered to be amongst the best of what Europe has to offer: it's very stable/dense, it's consistent in colour, has a calm appearance and is rich in tannins.
WE DOT THE I'S AND CROSS THE T'S
Our top layers are pressed onto the plywood, using a using a waterproof, high performance 2-component EPI-glue. The adhesive is ideal for gluing critical materials and species such as core smoked oak and resinous wood species such as douglas fir.

In the next step of the production, open defects are optimized manually: bark and loose particles are removed to ensure a proper bonding of the filler, even after future sanding. The colour of the filler is adapted to the chosen finish. With our douglas floors, larger open defects are not filled, but replaced by oval wood plugs in order to maintain a clean & calm look.

FURTERMORE:
100% factory cured, natural hardwax finishes, which can all be upgraded to our scratch resistant, innovative Varnax® finish system.
Cfl and even Bfl-s1 fire retardant classification according to the European fire classes (Euroclasses)
WOODlife's multiplanks have passed tests for all major European regulations on the presence of harmful chemical substances in wooden flooring
Most of our floors are suited for underfloor heating and – cooling.
We even offer a special manual treatment that makes our floors suitable for wet area's such as toilets, bathrooms and spa's!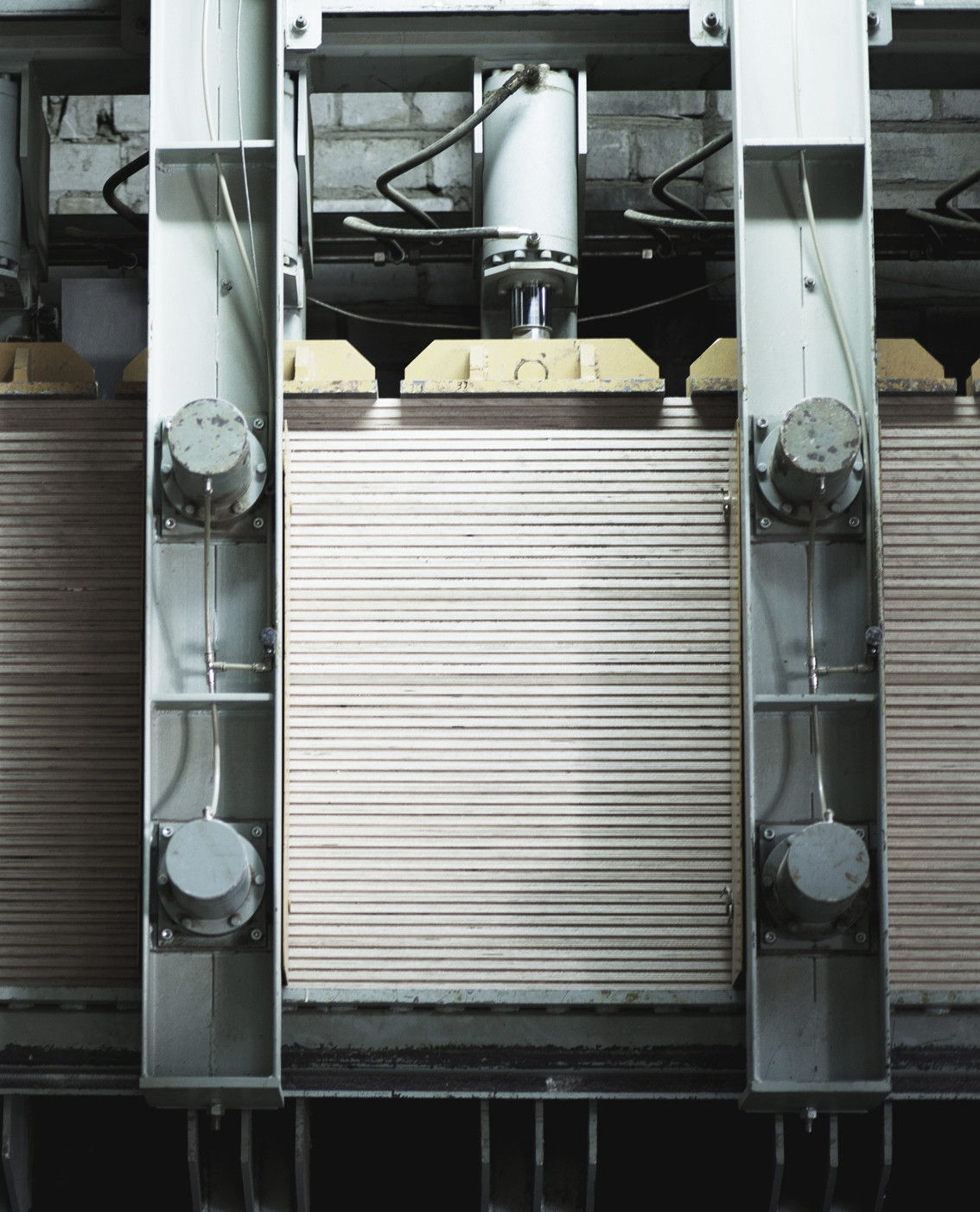 WOODLIFE'S MULTIPLANKS ARE THEREFORE EXTREMELY RELIABLE, EVEN IN THE MOST CHALLENGING CONDITIONS

Can we assist you with beautiful original wood flooring?
Related pages