Did you know Douglas fir is the same species as Oregon pine? Oregon pine, native in western North-America, was introduced in Europe in 1826 by the Scottish botanist David Douglas. Douglas is one of the largest European tree species. We exclusively use high quality logs in majestic diameters to produce Douglas floors in impressive dimensions.
Douglas is a softwood species, and therefore rather vulnerable for scratches and dents. For those who are afraid it could be too soft and vulnerable; we can apply band saw marks to the surface. With this surface texture you'll have no care in the world, as dents and scratches are perfectly disguised.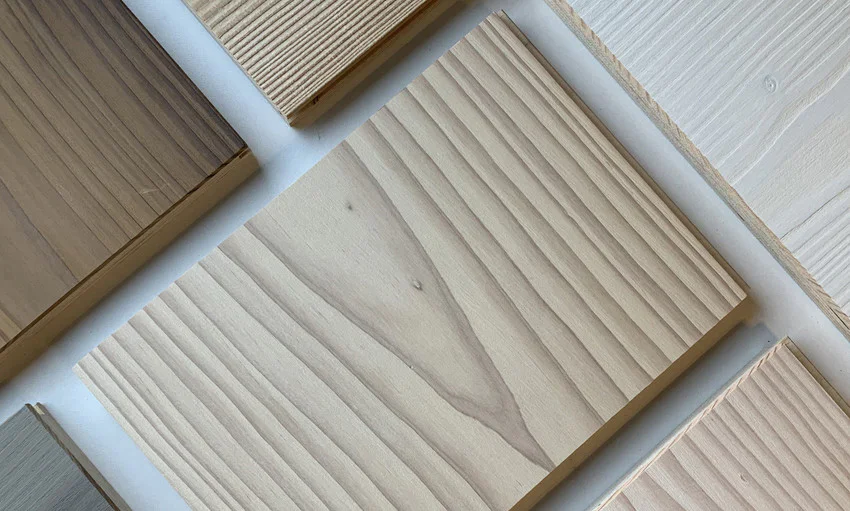 Douglas Finishes
Douglas in white colour tones is very much appreciated amongst lovers of Scandinavian and clean interior design. The distinctive wood grain on XXL widths provides for a very organic, elegant look. Douglas in warmer colour tones is very popular in rural interior design and mountain cabins.
Douglas Dimensions
We manufacture Douglas multiplank floors in two impressive widths of 300 mm (12") and 380 mm (15"). The 300 mm wide plank is supplied in standard lengths of 2000 (6.7') to 3000 mm (10') or XXL lengths of 2600 (8.7') to 5000 mm (16.7'). Our 380 mm ultra wide plank is available in XXL-lengths only.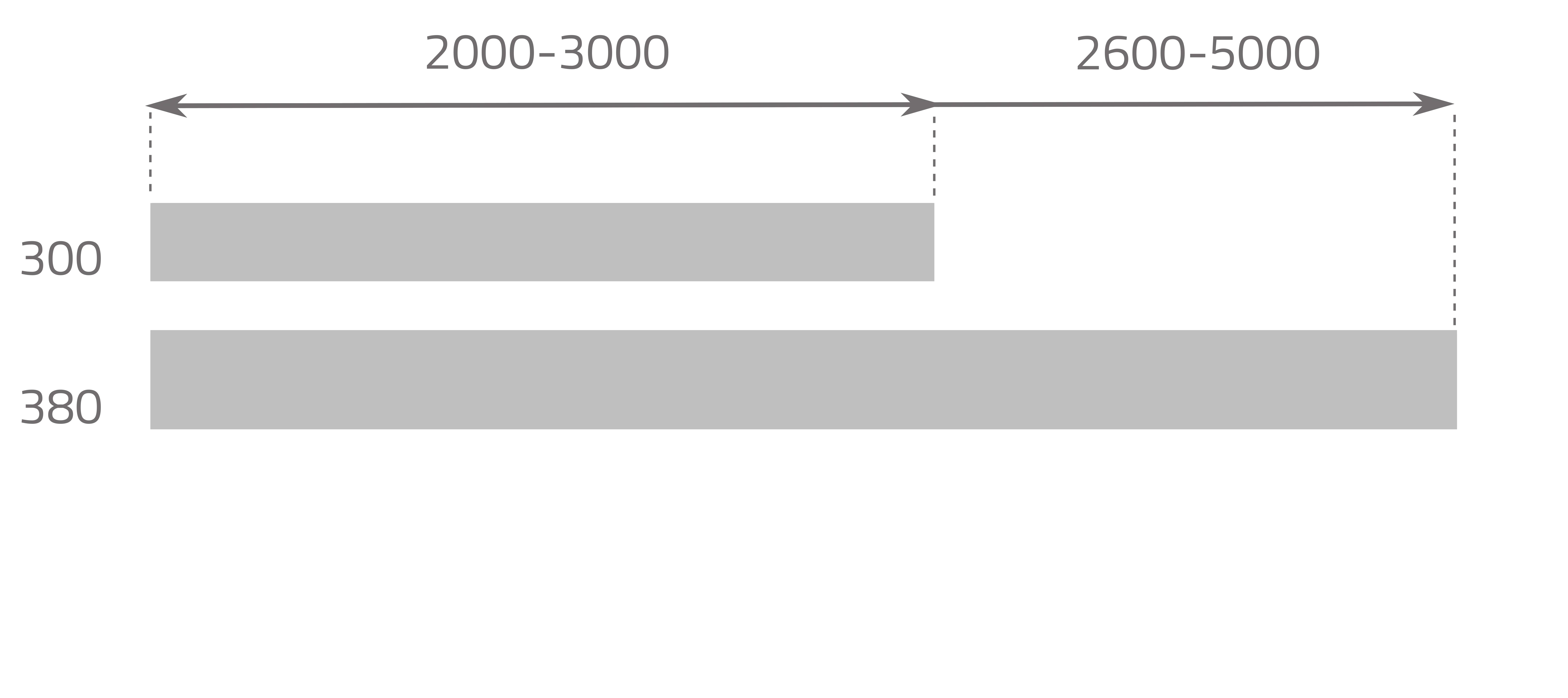 Douglas Gradings
Douglas is available in two grades. Our Select/Natural grades represents a very calm look with less and smaller knots. Besides this calm and rather clean grade, we also offer a more affordable Mill Run, which is a mix of cleaner and more rustic boards. On special request we can sort out a Select grade, free of any knots at all. For more information, please click the button below.

Douglas Patterns
We offer two standard herringbone dimensions: 140 x 700 mm (5.5x27.5") and a Whalebone in 300 x 900 mm (1x3'). Other patterns, such as chevron, cube, quadro, Dutch pattern, (semi) trapezium and our creative pattern are possible on request.

Next to our standard patterns we also offer bespoke patterns and parquet panels.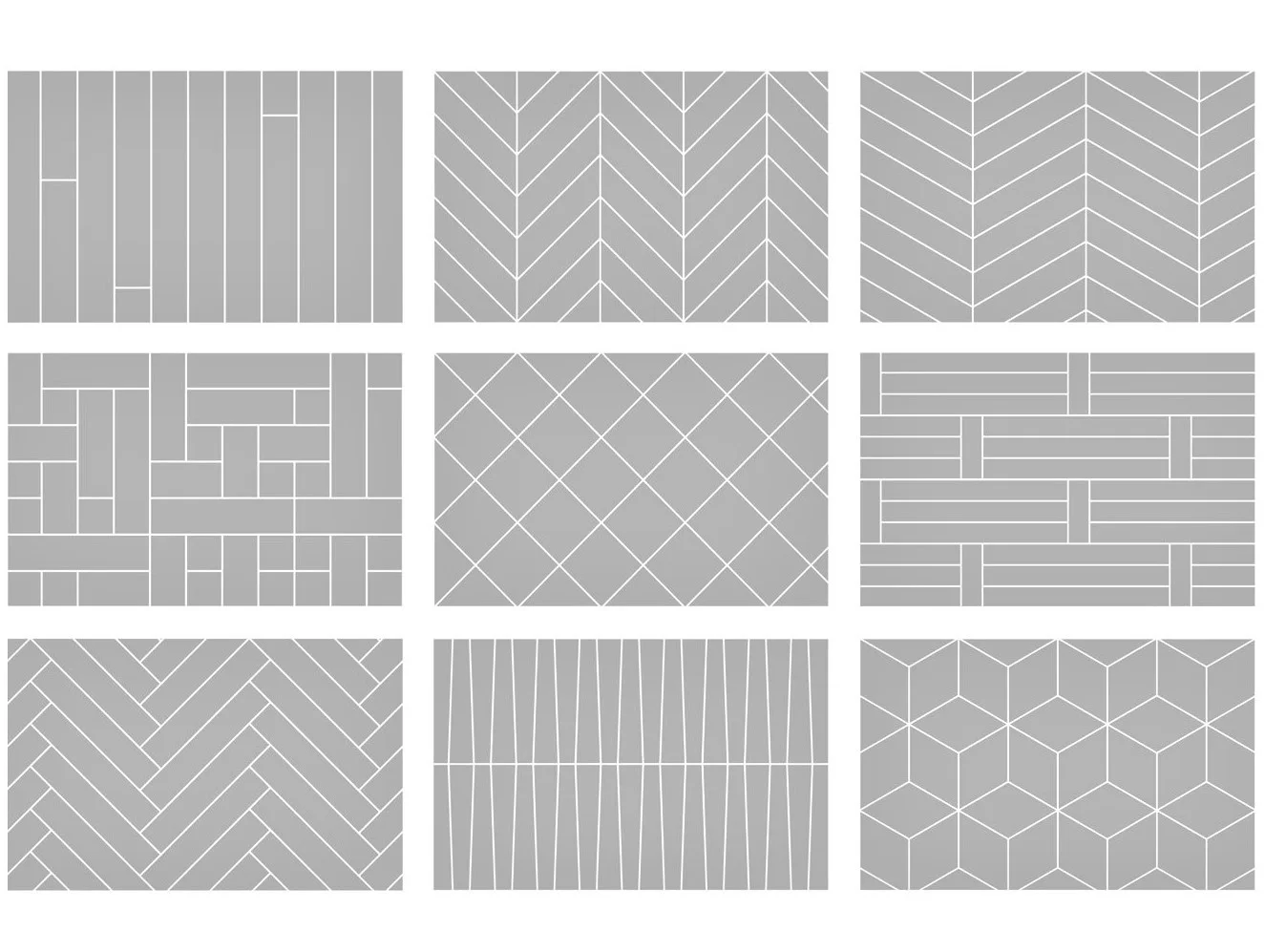 Douglas Options
We take pride in the fact that all our floors are custom made. Consequently, any floor can be tailored to your exact need. Besides choosing the desired finish, dimension, length, grade and possibly also a pattern, we offer the below additional options:
fixed lengths
mixed widths
specific thickness
custom bevels (tiny bevels / shadow bevels / hand scraped bevels)
custom filler
alternative surface structures (heavy brushed, planed smooth, hand planed tumbled/distressed)
Can we assist you with beautiful original wood flooring?
Related pages