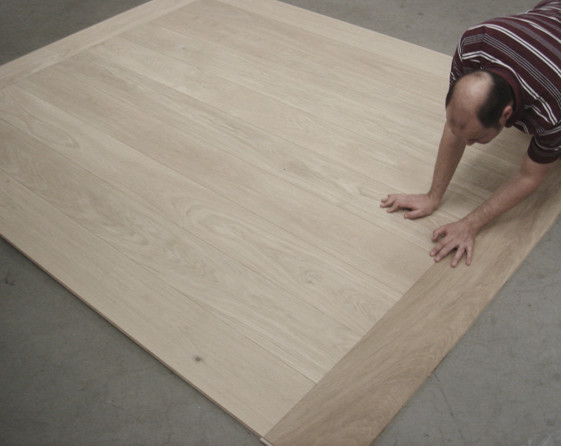 MADE TO ORDER
Unlike many other mass-oriented flooring producers with a narrow assortment and fully automized production, all our floors are made-to-order with attention to detail. This allows us to customize any aspect of our floor, such as:
- thickness
- length specification (standard, only long, XXL, or fixed lengths)
- surface structure (sanded, brushed, planed, fine sawn, distressed)
- bevels
- filler colour
- Individual floor design

We offer a vast range of dimensions in plank and numerous patterns: widths from 5 to 38 cm (2" – 15"), lengths up to 5,5 meter (18').
NOT A CARE IN THE WORLD
During all the stages of production, we make no concessions when it comes to quality:
Our top layers are cut fresh from the log and dried at a moderate pace to avoid hair cracks and discoloration
The top layers are glued to waterproof birch plywood, using a waterproof, high performance 2-component EPI-glue
Open defects are optimized by hand: bark and loose particles are removed to ensure a proper bonding of the filler, even after future sanding
The colour of the 2-component filler is adapted to the chosen finish
100% factory cured, natural hardwax finishes, which can all be upgraded to our scratch resistant, innovative Varnax® finish system.
Cfl and even Bfl-s1 fire retardant classification according to the European fire classes (Euroclasses)
WOODlife's multiplanks have passed tests for all major European regulations on the presence of harmful chemical substances in wooden flooring
Most of our floors are suited for underfloor heating and – cooling.
We even offer a special manual treatment that makes our floors suitable for wet area's such as toilets, bathrooms and spa's!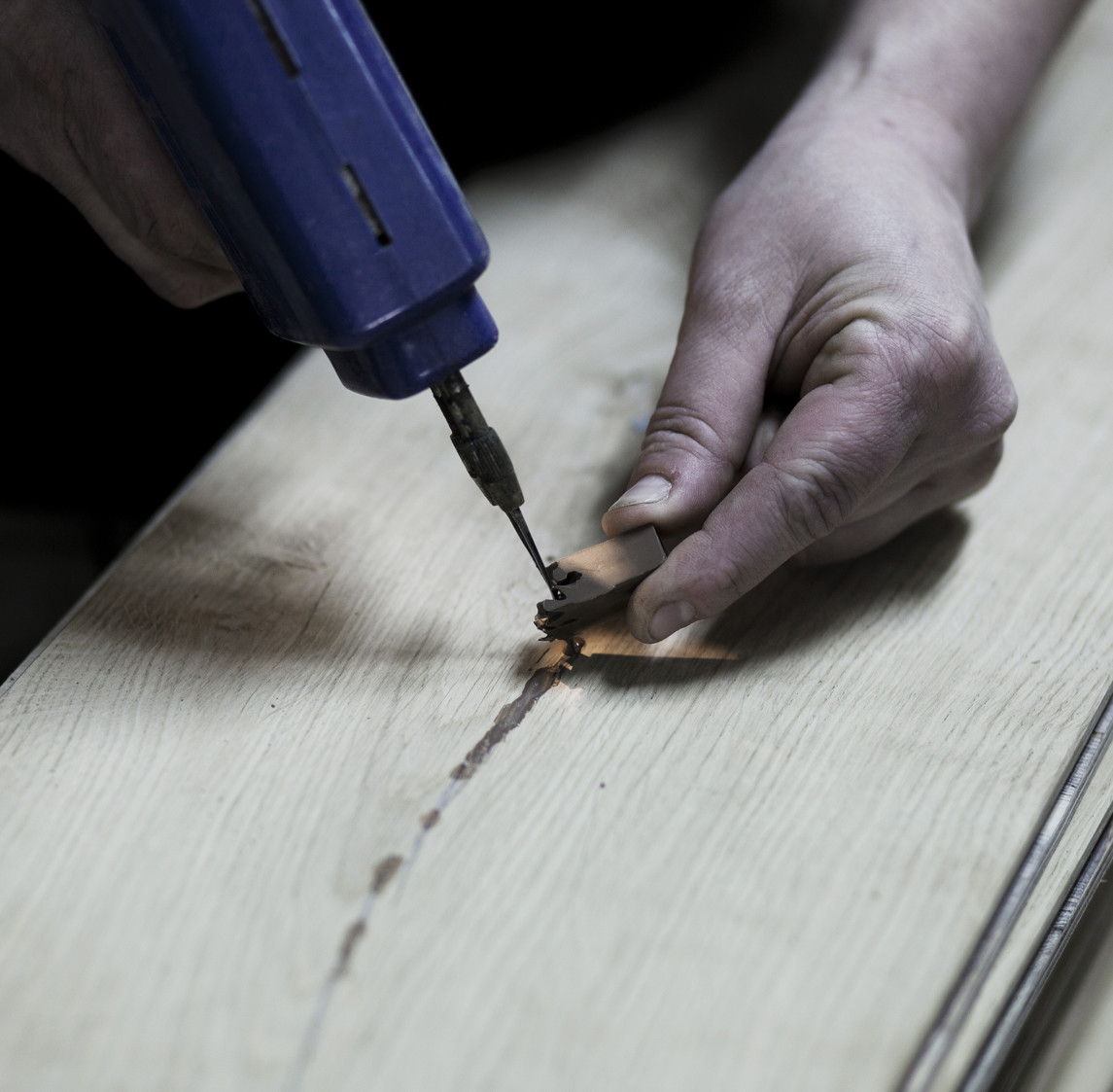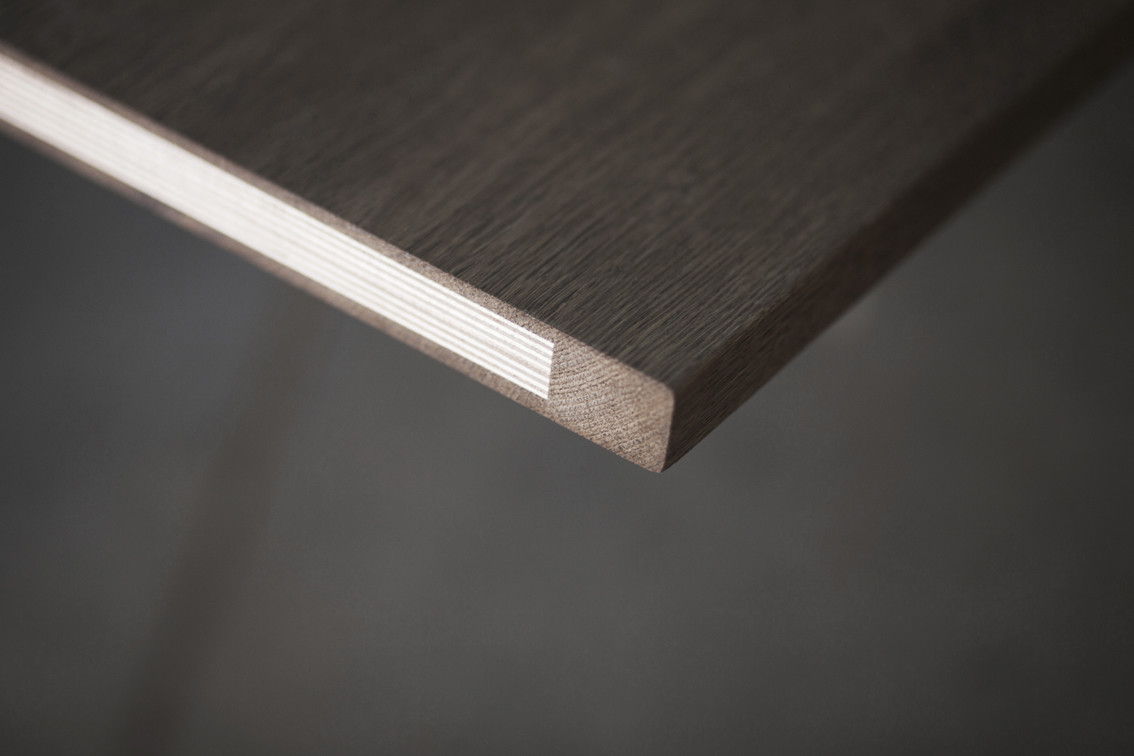 COMPLEMENTARY PRODUCTS
Besides floors, we also manufacture complementary products which can all be colour matched to your floor:
Matching stair elements: closed, open and floating treads, including hand railing, metal base constructions, glass panels, and more.
Cladding for walls & ceiling: plank look, ribs (laths) and patterns.
Windowsills
Skirting
Floor vents & duct grids and more.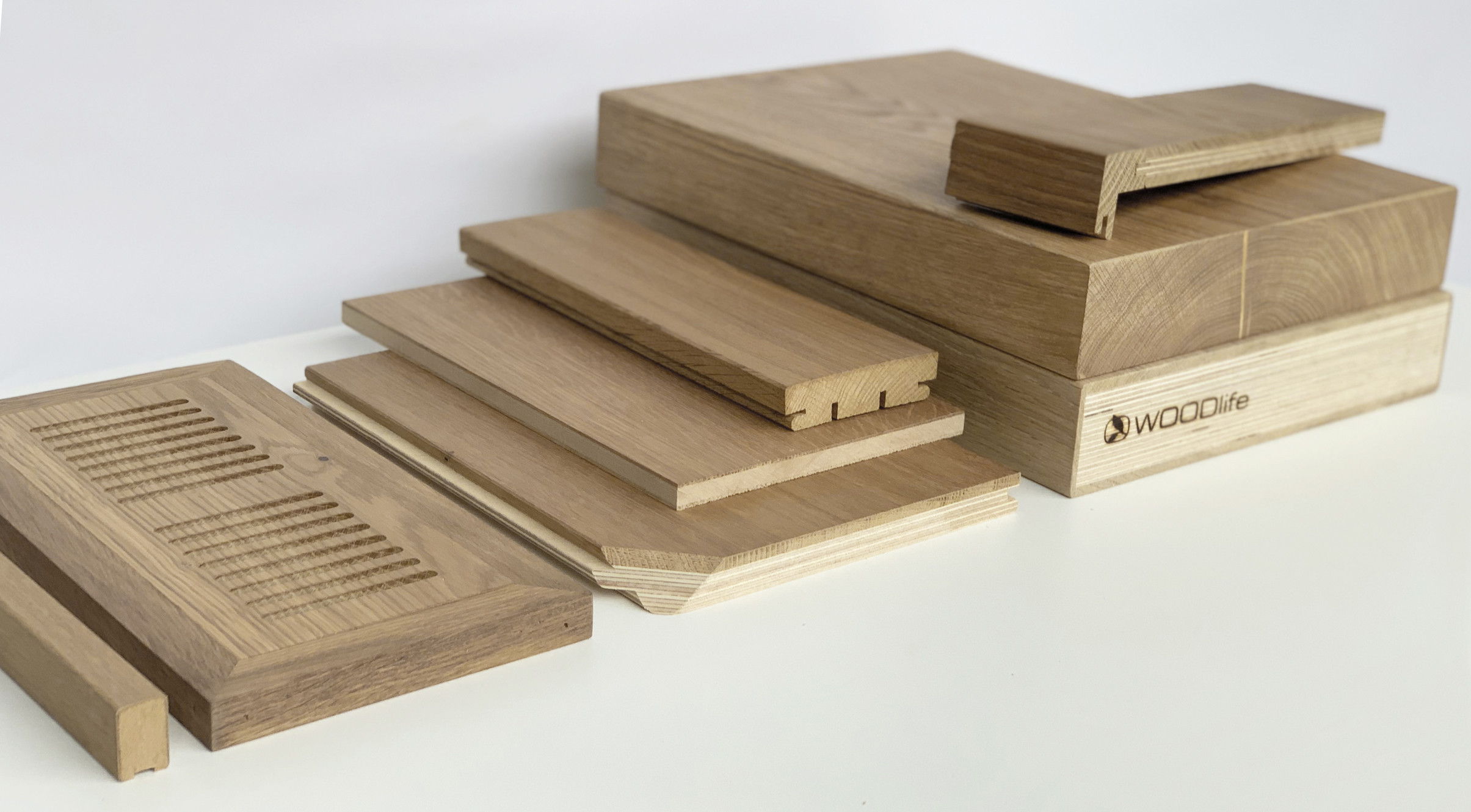 Can we assist you with beautiful original wood flooring?
Related pages