FOR THE LOVE OF DESIGN
WOODlife offers offers misc. solutions for stair steps. All these stair elements can be matched to any of our floors, which allows one to seamlessly continue any wood covering from one floor to another. Please have a look at some of our stair options below. Besides these standardized options, we regularly design entire stair cases including visible and invisible metal sub constructions.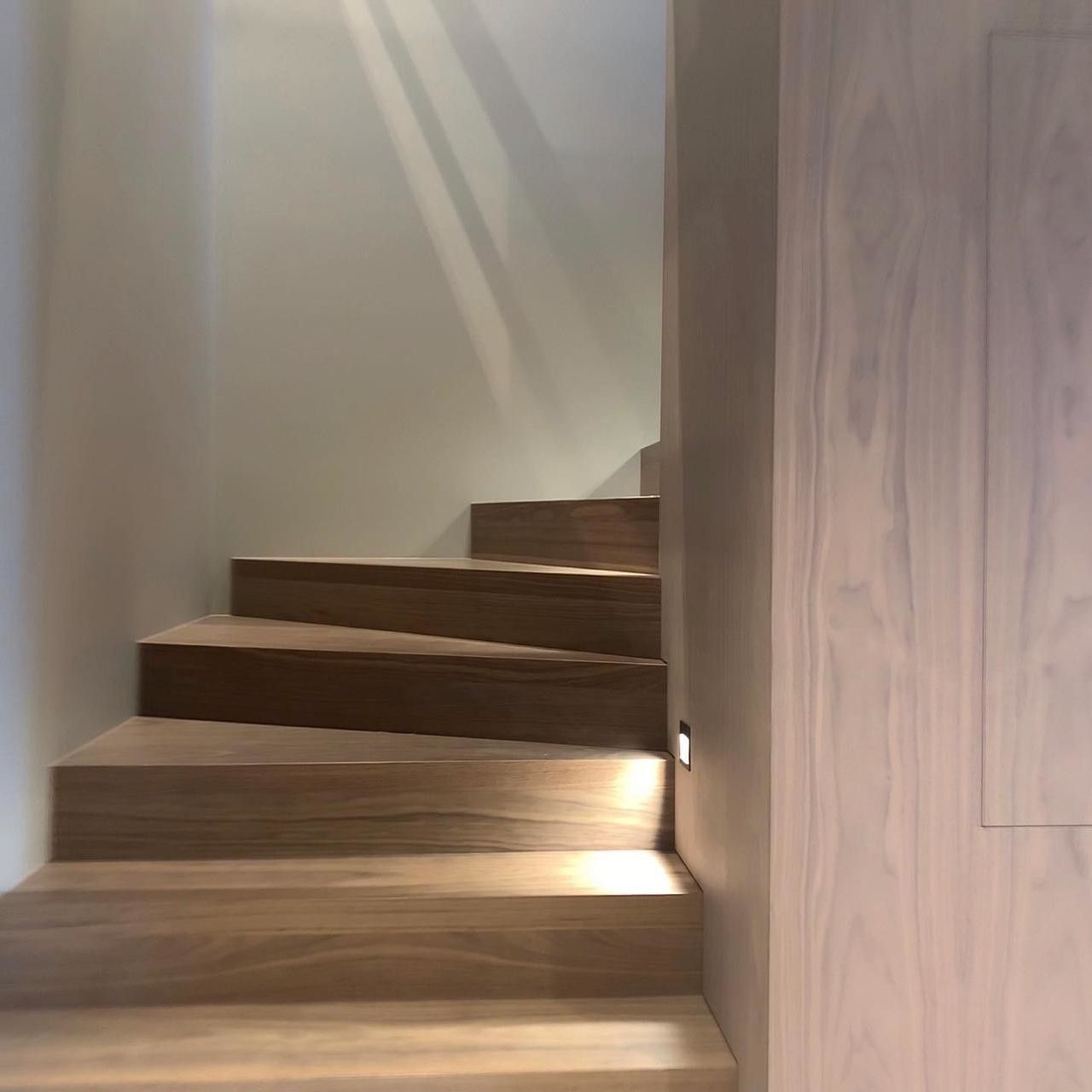 CLOSED STAIRS
Unlike the majority of floor manufacturers that supply separate nosing which is connected to standard floorboards at the job site, we prefer to supply entire factory assembled treads instead. Gluing the nose to the tread in the factory, without any mitre cuts, allows us to craft a far more sustainable construction and sophisticated aesthetics. Risers are usually supplied separately and are connected to the treads at the job site during installation. Head ends can be covered with end grain veneer in case they are exposed.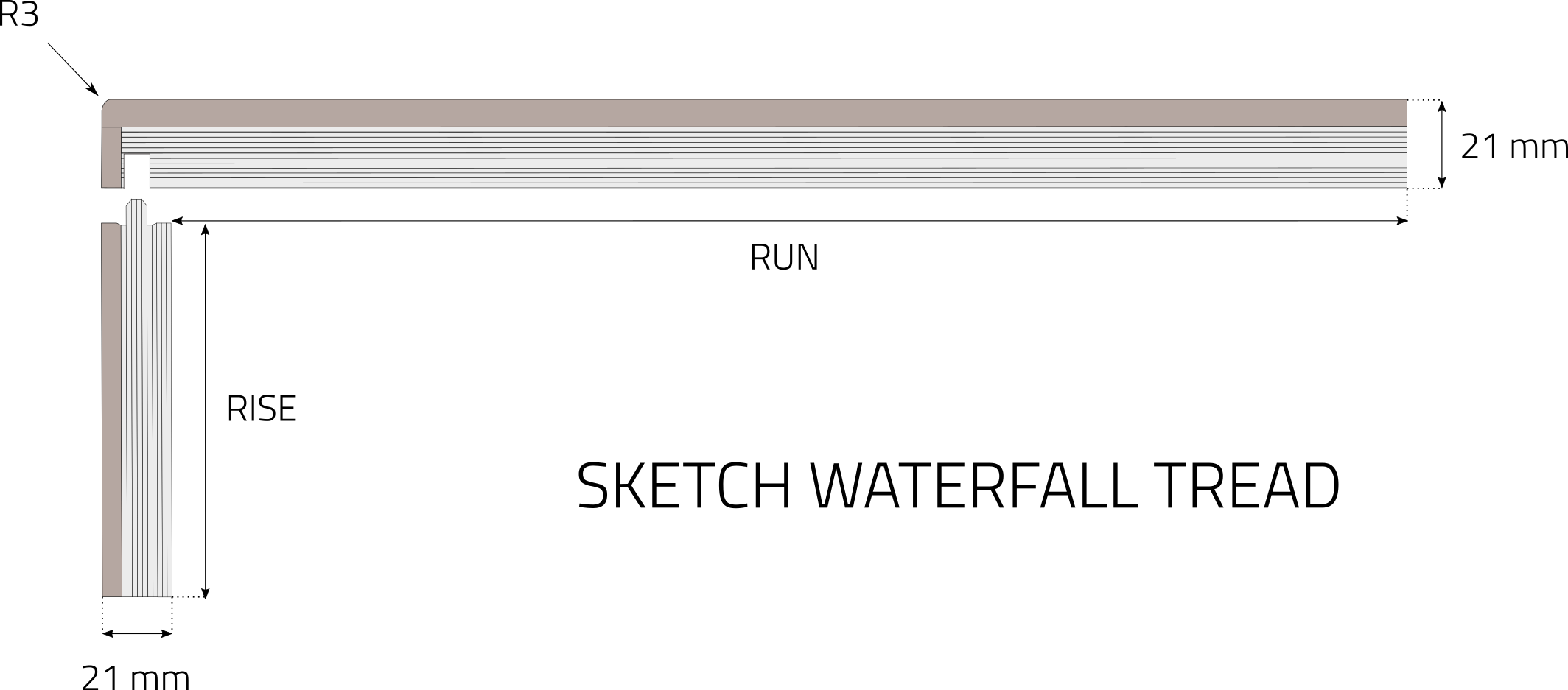 NOSING OPTIONS
1. WATERFALL TREADS
Our waterfall tread is the most popular one, as it offers a clean, smooth design. Also available as Z-shaped treads.
2. BULL NOSED TREADS
Bull nosed treads are considered to offer a more classic, cosy look. Please note on the image on the right how

3. TREADS WITH AN OVERLAY NOSE
Treads with overlay noses provide for a more sturdy look, as the treads appear to be thicker than they actually are.
As you may have noticed in the sketches on the right hand side, all our tread/nosing options share one basic feature in the design: the top of the tread always consists out of one single top layer (6 mm). This is designed on purpose, as we don't like irregularities in grain pattern or colour differences on the surface of a tread.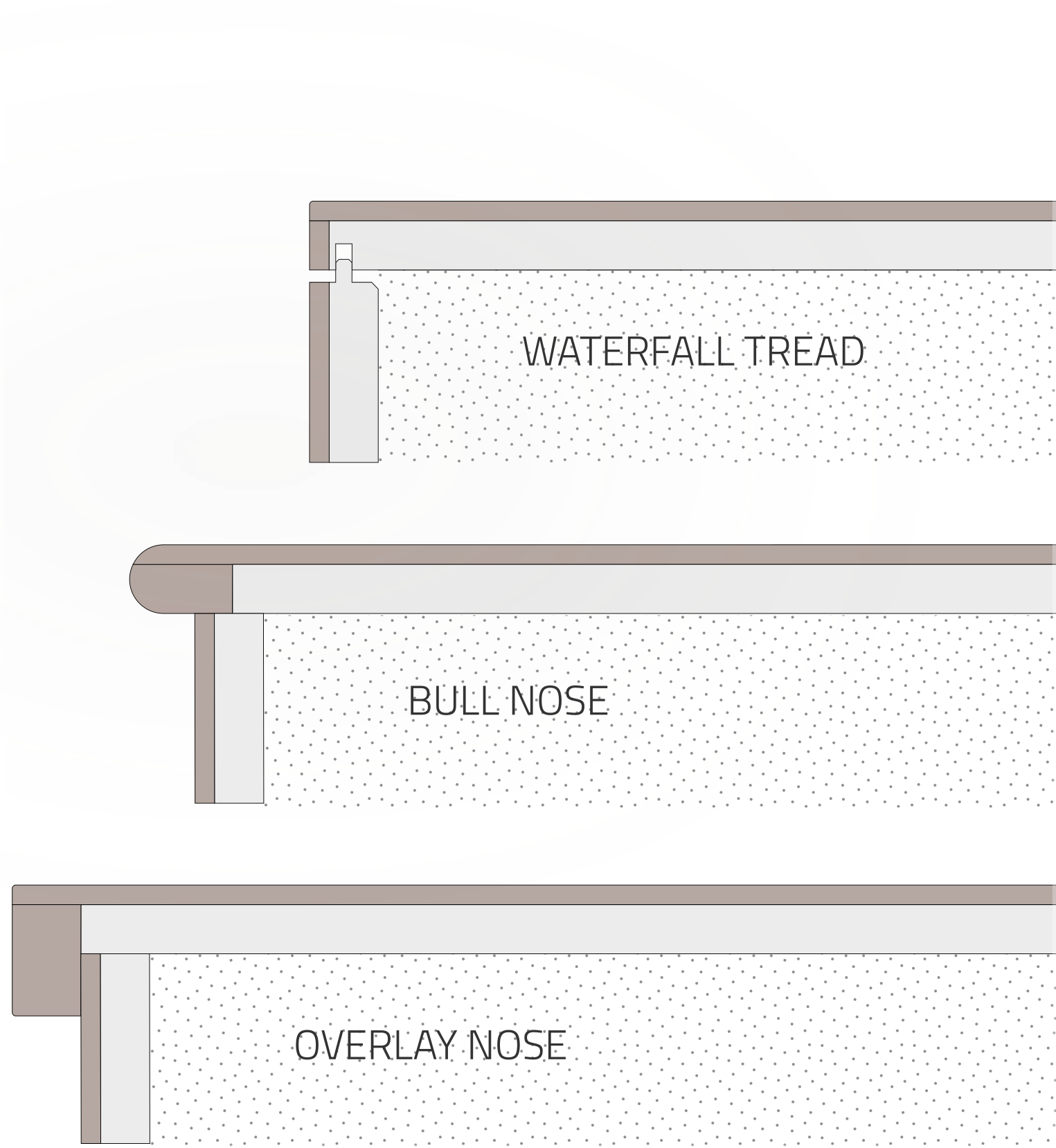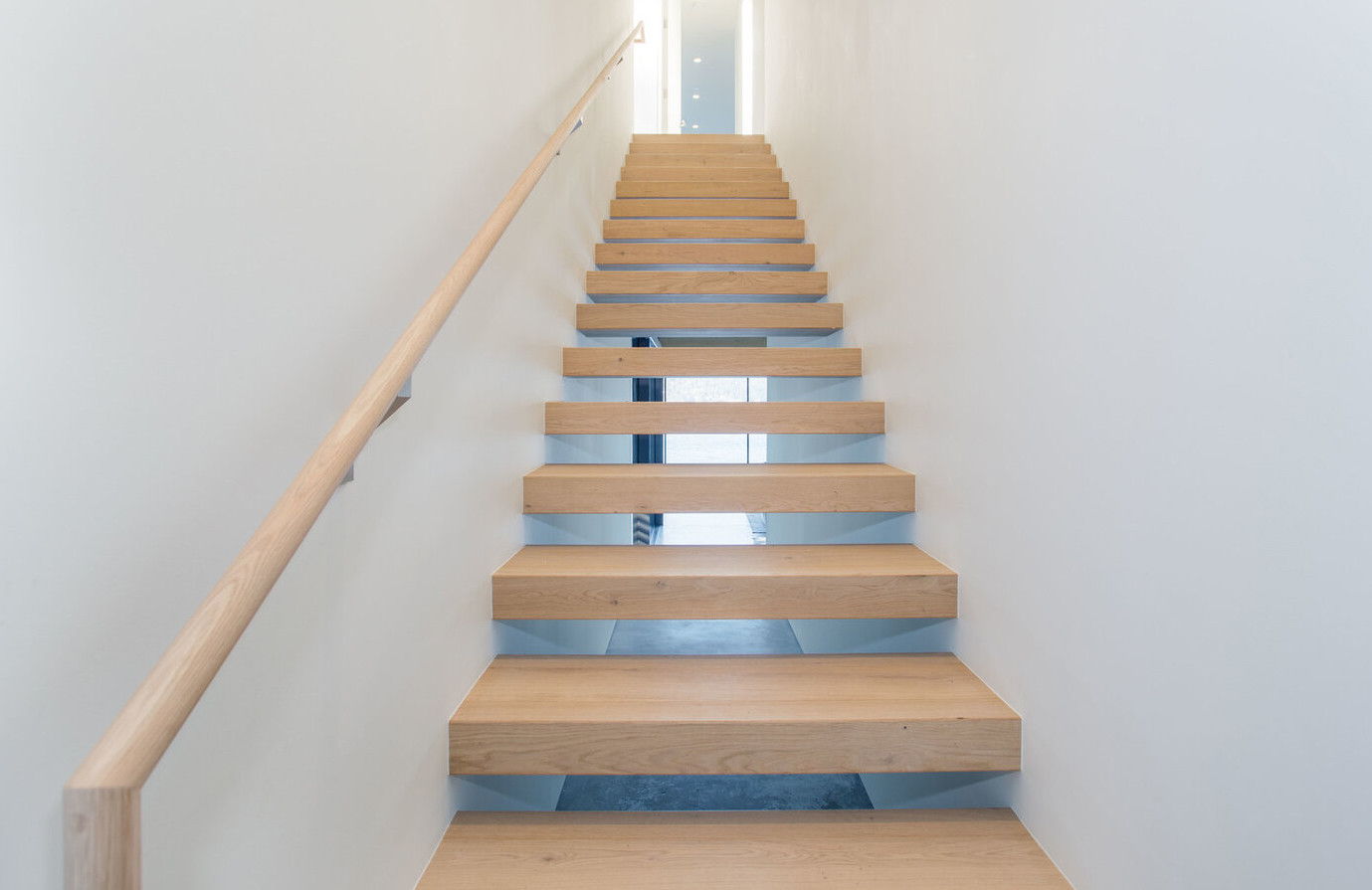 OPEN & FLOATING STAIRS
WOODlife also produces treads for open stairs where the treads are visible on 4, 5, or even all sides. The treads consist of a core of birch plywood, covered with 6 mm lamellas on all sides. Edges are slightly rounded R3. Head ends can be covered with end grain veneer in case they are exposed.
MOUNTING
We also supply mounting accessories and even the entire metal construction, metal beams & stringers, etc.
OPTIONS
- end grain veneer on the head ends in case treads are exposed on the sides
- Z-shaped treads
- anti-slip options in stainless steel, brass, and more
- hand rails, spindles, balustrades, glass panels
- separate nosing to connect to regular floorboards. Please note the nosing will have the same bevels as the floor. For those on a smaller budget.
- bespoke stair design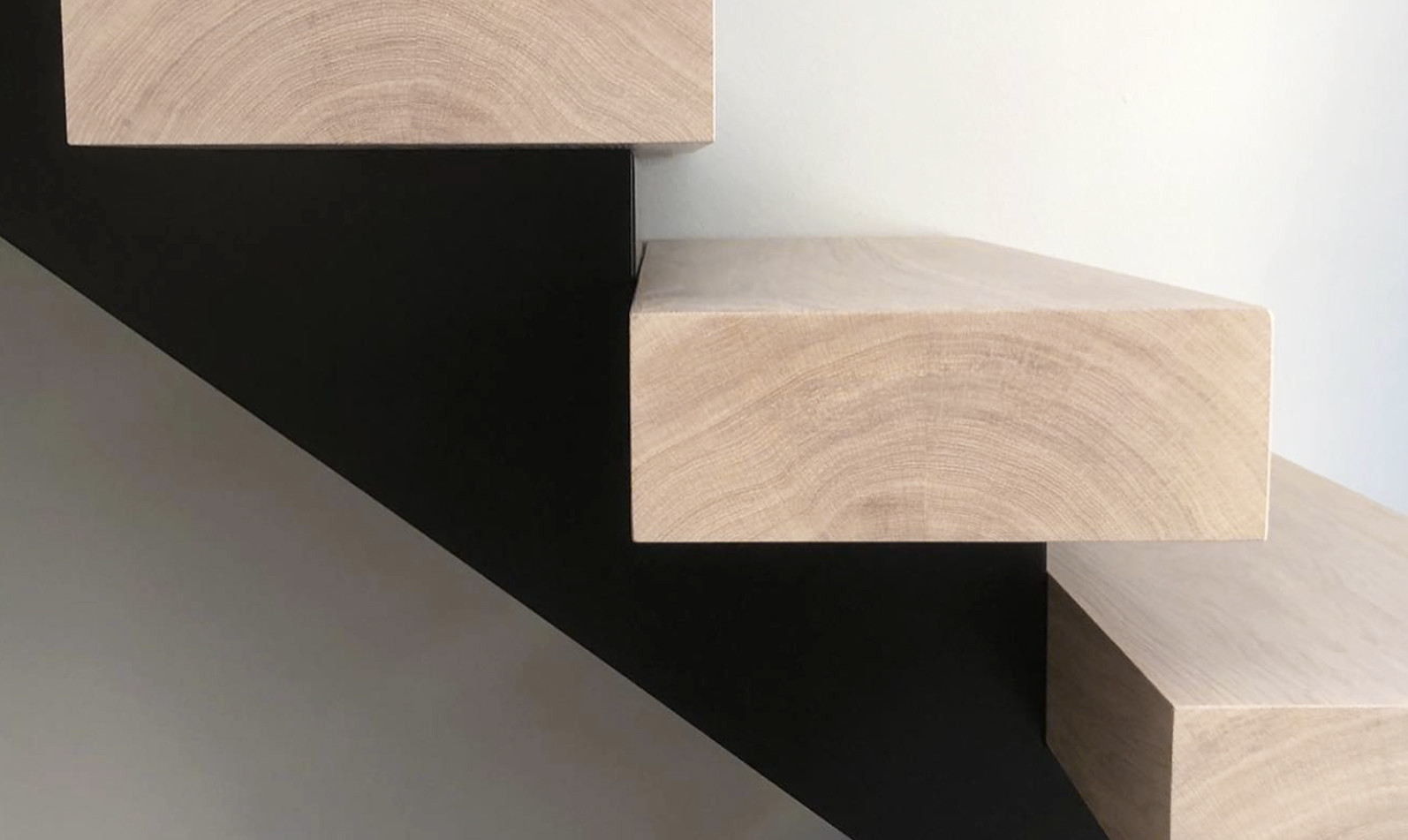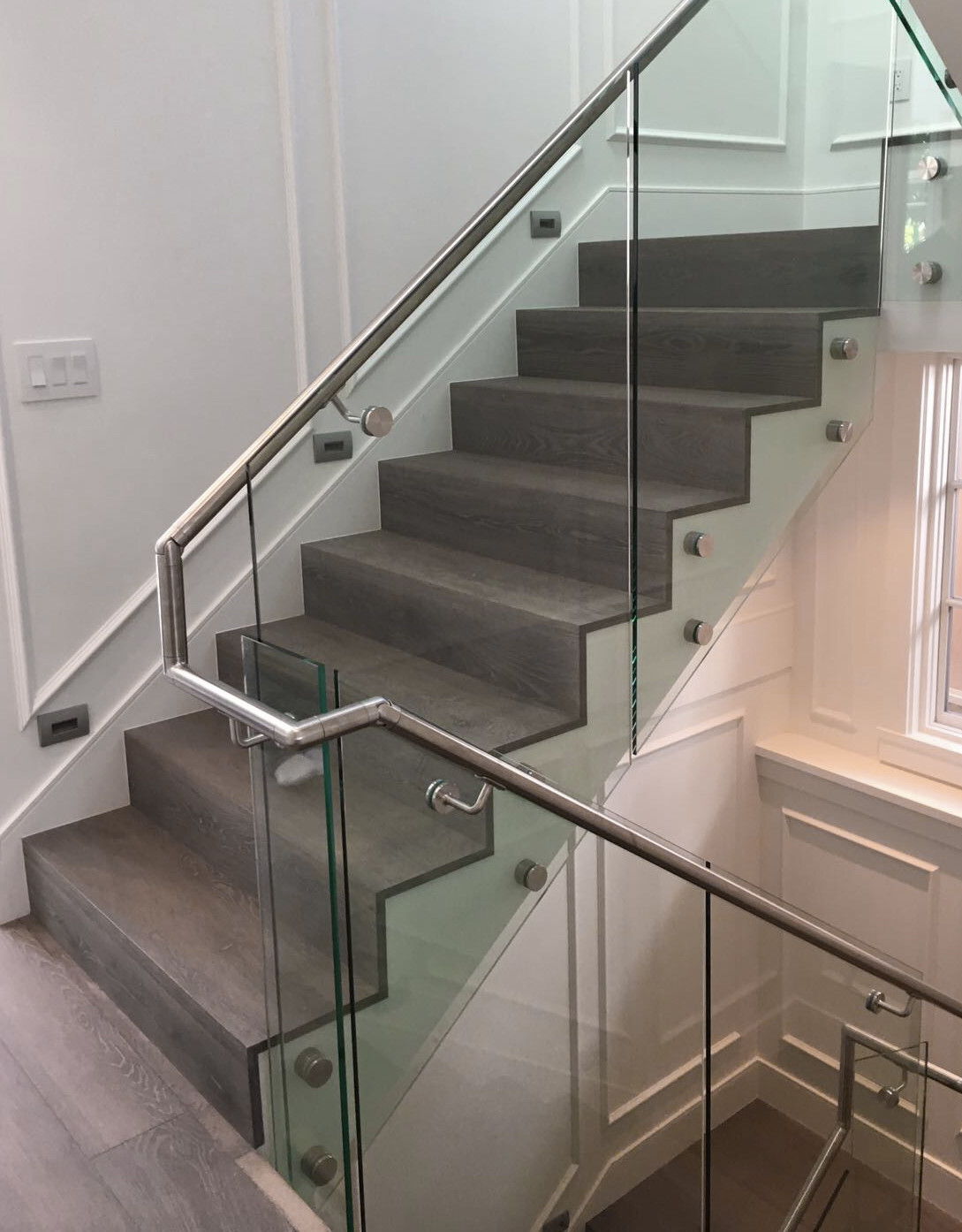 Can we assist you with beautiful original wood flooring?