In case you find our cube pattern a little too pronounced, then our QUADRO pattern might be just what you are looking for.
OAK QUADRO DIMENSIONS
Our oak Quadro pattern is available in 5 different dimensions as indicated on the left. The standard thickness is 19 mm: 15 mm plywood + 4 mm wear layer.
Other dimensions on request. For dimensions in other species, please check our SPECIES menu:
- ASH QUADRO
- ELM QUADRO
- DOUGLAS QUADRO
- WALNUT QUADRO
---
BEVEL OPTIONS
The Quadro wood squares come with a tiny bevel on all sides, create a subtle yet intelligent floor design. In order to emphasize the pattern, larger elements can also be given a square bevel of 2x2 mm deep on all sides. Please see two examples below: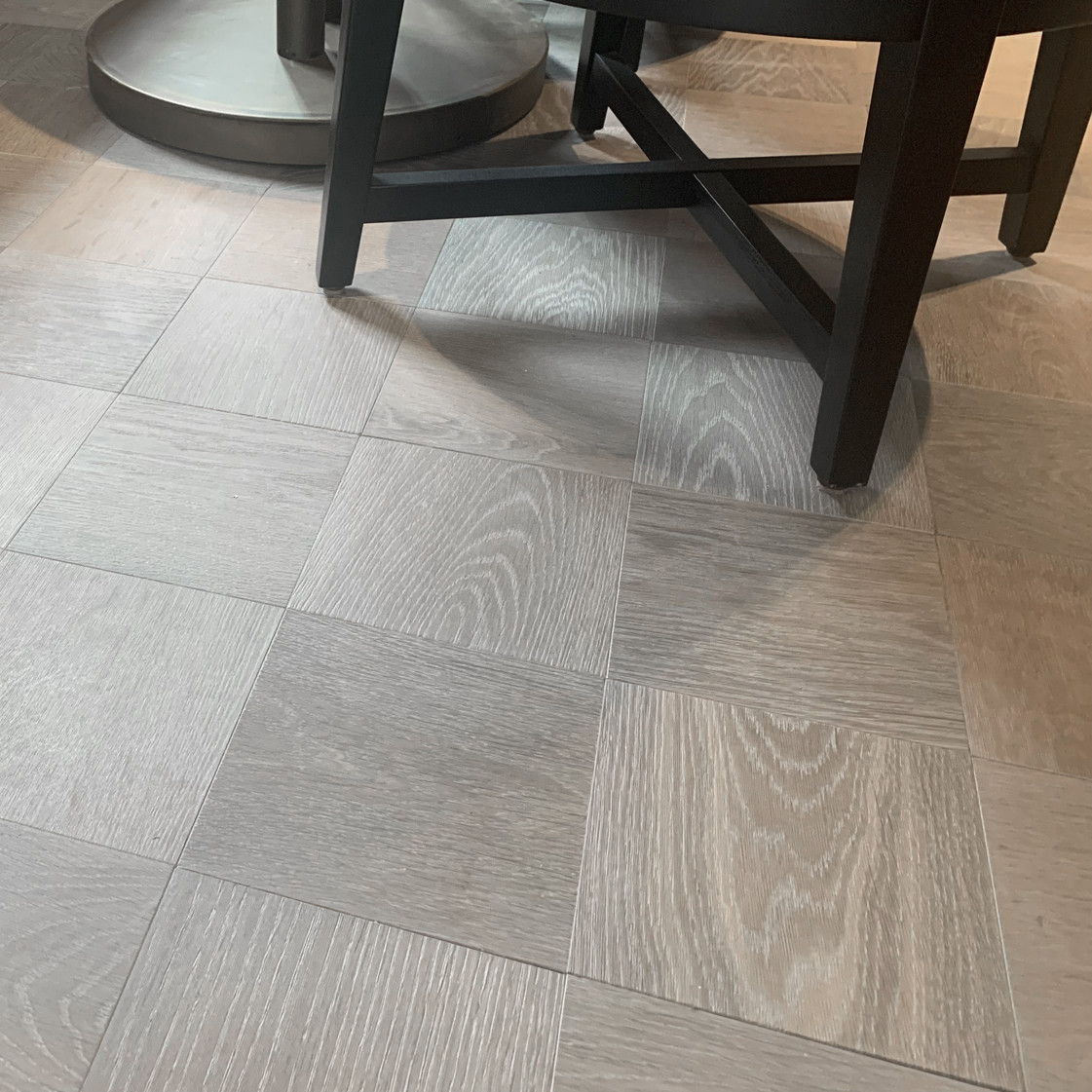 180 mm Quadro with tiny bevels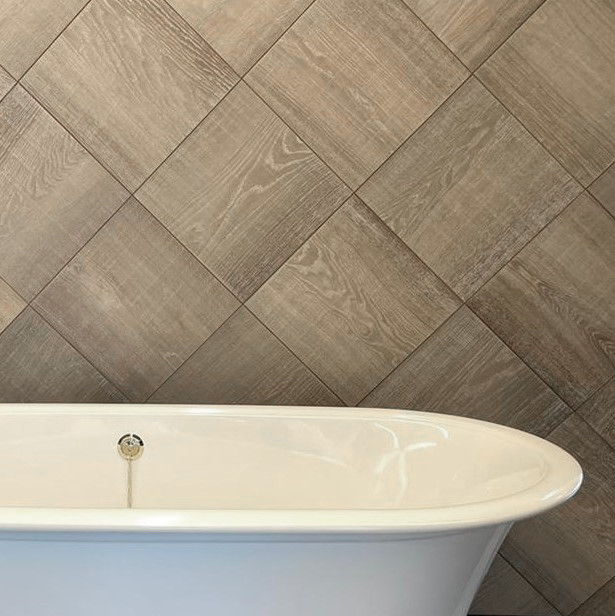 380 mm Quadro with 2 mm square bevels
---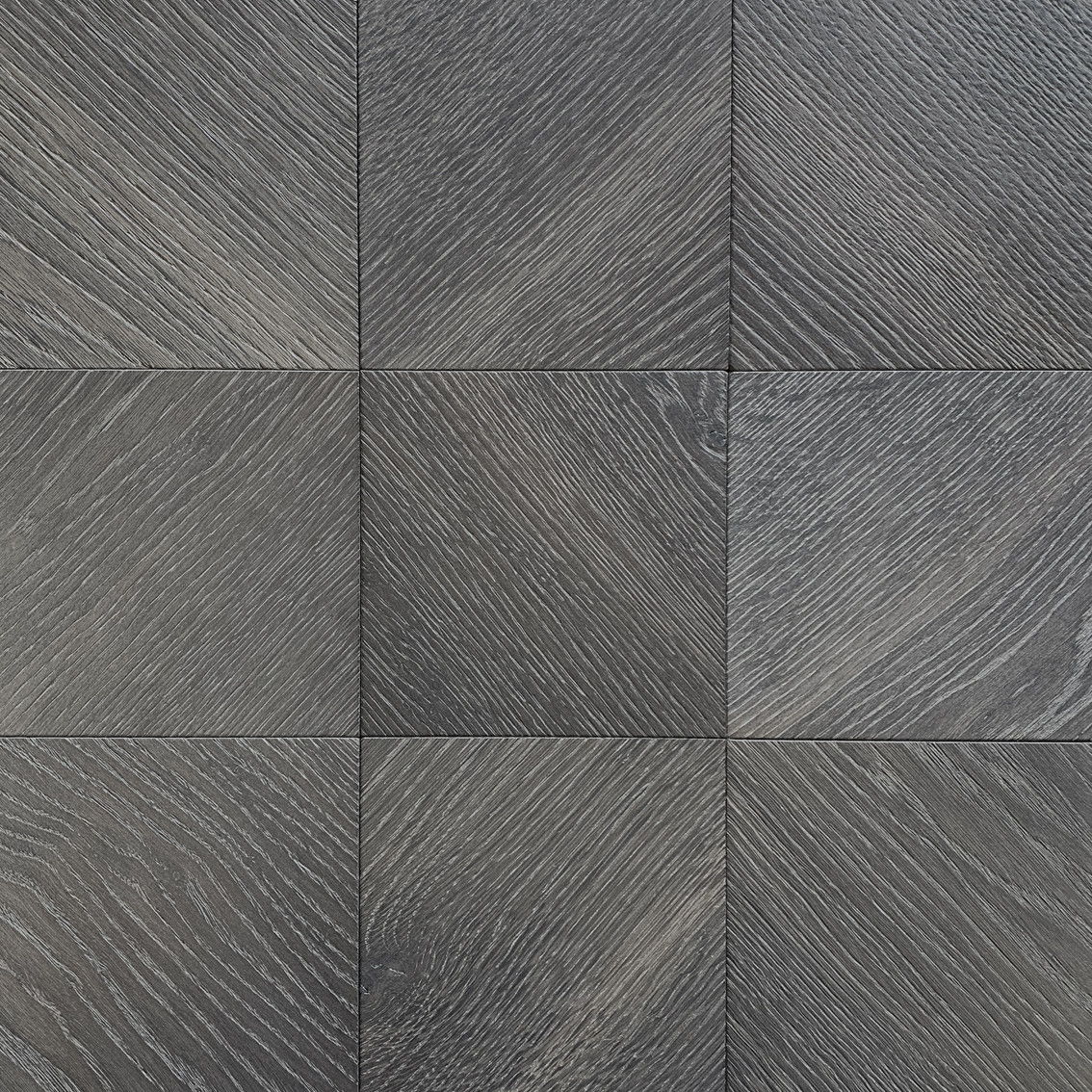 QUADRO SPECIAL
For those who appreciate extraordinary wood design and geometry, we offer a very luxurious Quadro pattern. These squares are made from Rift and Quarter sawn oak with a diagonal grain.
All Rift & Quarter sawn boards share one common characteristic: the growth rings manifest themselves as vertical (straight) grain. This is achieved by cutting the logs in a special way as shown below:


Rift and Quarter sawn oak is actually one of our SPECIALTIES.
Can we assist you with beautiful original wood flooring?