Planks create calm and serenity to a room. Plank floors usually follow the main walking direction or light in a room. Traditionally, planks are installed parallel to the longest wall. In certain spaces, one may however consider installing a plank floor at a certain angle, as this tends to lead a person around a corner or towards adjacent areas. We distinguish three plank patterns: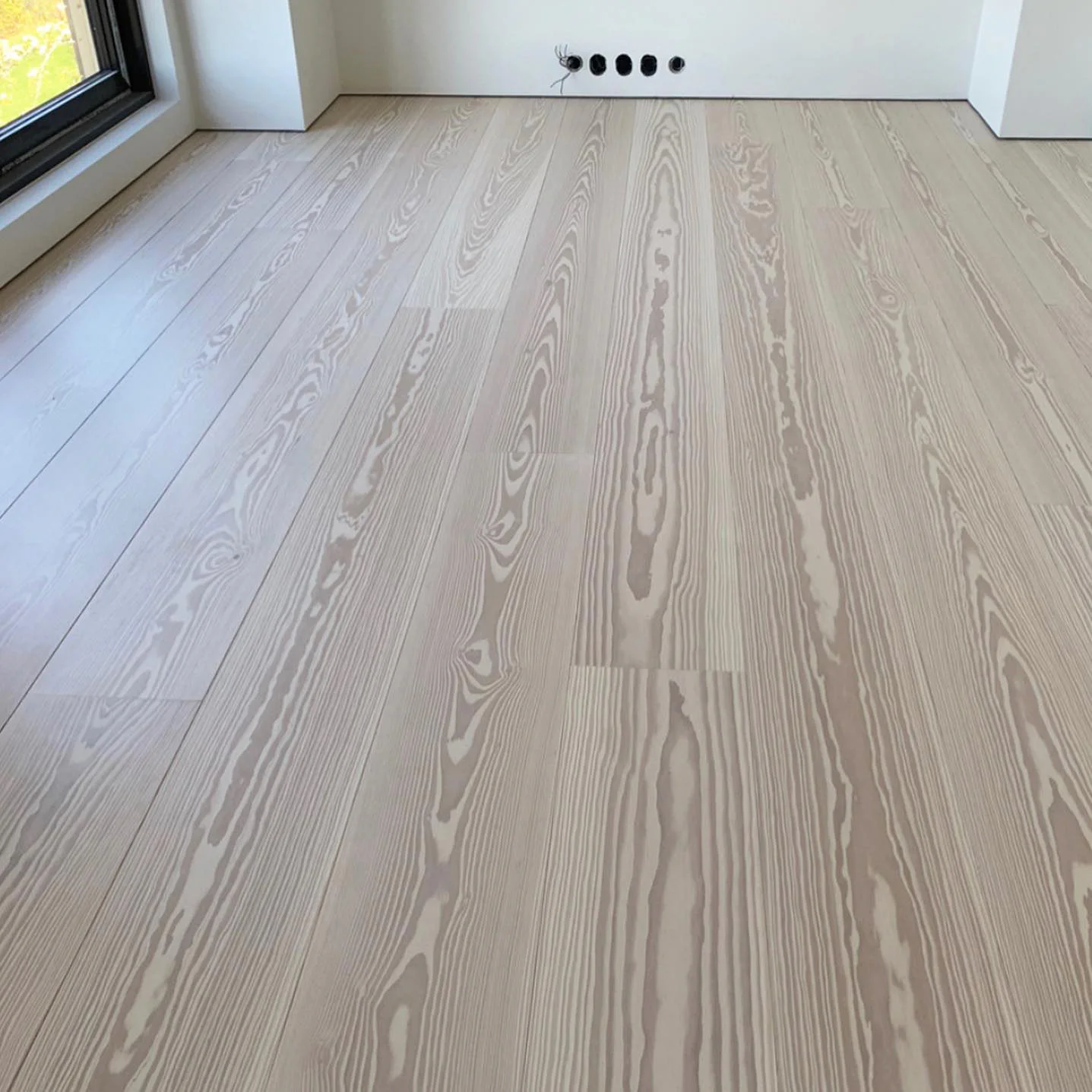 XXL FIXED WIDTH
We manufacture Douglas multiplank floors in two impressive widths of 300 mm (12") and 380 mm (15").
The 300 mm wide plank is supplied in standard lengths of 2000 (6.7') to 3000 mm (10') or XXL lengths of 2600 (8.7') to 5000 mm (16.7').
Our 380 mm ultra wide plank is available in XXL-lengths only.

Can we assist you with beautiful original wood flooring?
Related pages